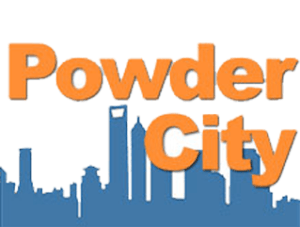 Powder City gained massive traction and built a highly respected name for themselves in the Nootropics industry. They stocked pretty much any Nootropic you could think of, including compounds like Tianeptine. This caught up to them and they ended up crumbling under the heavy load of one particular lawsuit involving Tianeptine and the death of a 28 year old man. Full story here.
Their website had remained closed for quite some time after the lawsuit. Just for fun I punched in their URL to see what would happen. I was greeted with a completely different website layout. In fact, I looked at the URL to make sure I typed everything correctly. The old site had a distinct design, logo, and layout, and this surely was not it. Yes, I had typed things correctly. This WAS Powder City but something was going on…
Were they back in business? I scrolled down to see if they were stocking any product. What I found was concerning.
The first product listed is Etizolam. Even though I've personally reviewed Etizolam on my own site I would never consider it a Nootropic, and I stress that point in my reviews. Yet, here it was listed on their products page. Clicking the link threw me on to a completely different website.
And that's when it clicked. These guys are using what little authority they have left to drive traffic to other product owners, for a commission of course. I don't have a problem with that but when you run a Nootropics site and Etizolam is top on the list, you lose credibility.
Clicking on other products yielded the same result. Every click threw you off the site and onto another URL.
Reading their about page confirms what they have become:
As many of you may know, we at Powder City used to be one of the largest bulk powder suppliers in the USA; supplying over 250 thousand customers world-wide since July 2014.

As one of the world leader in bulk supplements aimed at the Nootropic and gym enthusiasts, we've listened intently to customer feedback and learned many valuable lessons.

Now, after some time away, we would like to give back to the community by informing rather than supplying
Powder city is not stocking any product. They are simply making commissions by redirecting visitors to other websites.
Honestly I wouldn't be surprised if they sold their website to some other company, perhaps a marketer who thought he could make a bit of coin leveraging their old authority.
The site now reeks of scammy behavior. They made it look as if they have product in stock by slapping their own label on all the product images. There's also typos galore and the product descriptions look like they were written by someone with English as their second language.
The Gonootropics golden seal of approval has been REVOKED from Powder City and I no longer consider them a trusted source for either Nootropics or information.
Video
Join up for exclusive giveaways!
Enter your email address to qualify for my monthly nootropic giveaways