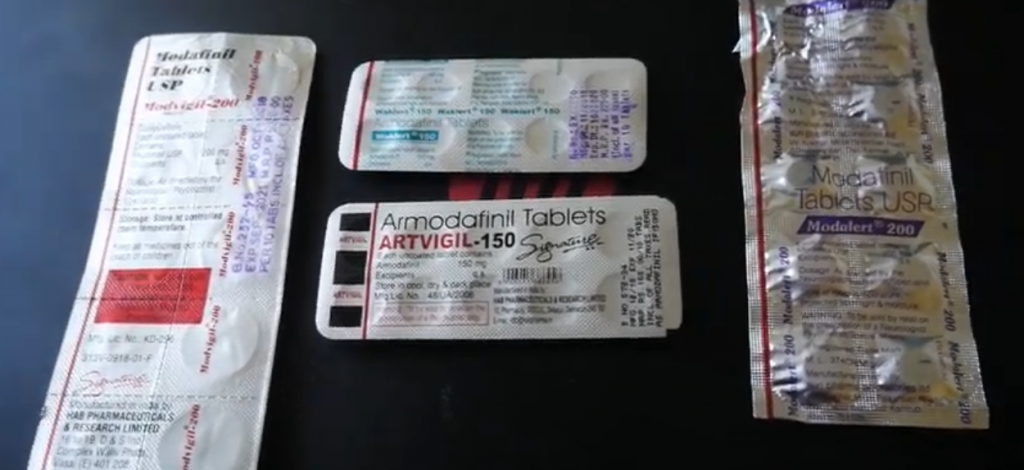 The other day I crack open my inbox to find an email from a hater. At this point I've had a few of these and while haters mostly show up in the YouTube comments, they do occasionally grace my inbox.
He was "calling me out" and said he was going to EXPOSE me for the fraud I was.
I'm like, okay buddy, you do that. I continued to read his long email in complete astonishment that I alone caused this man so much distress. He was going full mental!
One of his rambles had to do with me recommending Modafinil he thought was fake. In particular, he accused me of recommending vendors who shipped fake Modafinil. (Turns out he thought I was recommending a vendor I've never even heard of.)
The younger version of myself would have instantly cooked up a vicious reply to this man…
Instead, I thanked him for his email and explained my process for determining if a particular batch of Modafinil was fake or not.
Anybody can do this and it doesn't require fancy lab equipment (although technically that's the best way to do it.)
Here it goes:
First off, I would be suspect of any product that did not come in the signature packaging strips. They will never come in a sandwich baggy. Check out my recent April giveaway video to see what it's supposed to look like.
Next I put the product through a series of tests…
The Chew Test – I first chew the Modafinil like I would a PEZ candy (does anyone remember those?) Modafinil has a signature BITTER taste. It's difficult to explain but you know it when you taste it. Obviously this requires that you already know what real Modafinil tastes like.
The Effect Test – Modafinil has a clear and noticeable effect on energy levels. Within one hour you should notice the signature wakefulness effects from the compound.
The Side Effect Test – This will differ from person to person. For me, Modafinil always suppresses my appetite and elevates my heart rate. These are physical signs the Modafinil is genuine.
The Urine Test – Modafinil makes your urine smell HORRIBLE! This could be grouped under the Side Effect Test but it's perhaps the most unique tell tell sign the Modafinil is real.
Only once I have verified the product will I ever recommend a vendor or add them to the approved list.
I have verified many vendors using this method, most recently ModafinilXL.
What I like about them is they accept credit cards and have crazy fast shipping times. All other vendors only accept bitcoin and can take up to 2 weeks to ship. They are based in the USA and also ship to Canada.
Check them out if you want solid genuine product with lightning fast shipping times.
As for the hater, I never heard back from him but maybe he learned something new!
Video
I shot a video which expands into much more detail:
Join up for exclusive giveaways!
Enter your email address to qualify for my monthly nootropic giveaways