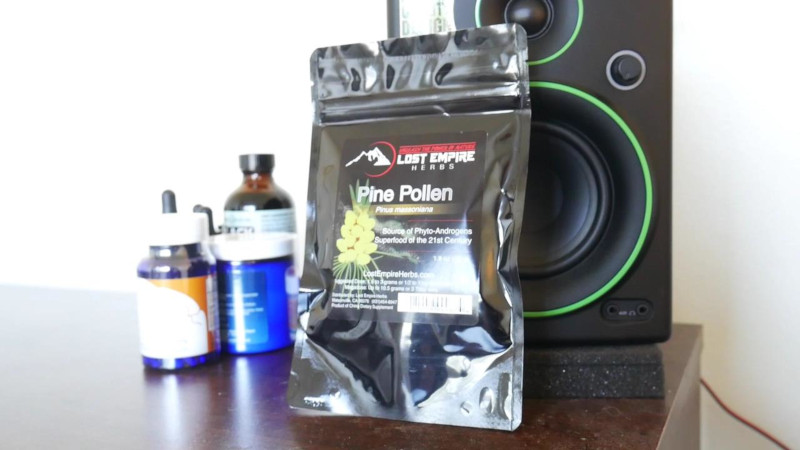 In this post I'm cracking deep into my experiences using various herbs from Lost Empire Herbs. As my followers know I'm a massive fan of Nootropics and getting the most out of my brain and body. Nootropics are effective but they carry a real synthetic feeling to the experience, and there's no data on using them long term (scary.) Lately I've been following an 80/20 strategy where 80 percent of the time I rely on natural foods and exercise to achieve peak performance. This includes taking natural compounds like ones I have recently purchased from Lost Empire.
I've purchased a number of different herbs from Lost Empire with interesting results. I'll cover a few of my purchases below.
Pine Pollen – This is no doubt the most interesting natural herb I've experimented with. This is literally the sex seed of the pine pollen tree, and the stuff that coats everything during the spring time season. I found it to be a potent energizer and libido booster. There's a subtle buzzing of energy pulsing through the body upon drinking a concoction of the yellow powder. The taste is palatable and easily mixes into smoothies, or simply water. I have written a full review of Pine Pollen I recommend you read if this peaks your interest. There's a lot going on with Pine Pollen and it's a highly nutritious superfood.
Ashwagandha tincture – Definitely my favorite purchase from the company. I've had experience with Ashwagandha in the past through various forms like KSM-66 and Sensoril. These are extracts of the plant and generally work well. I did however find them hit or miss. I learned recently the importance of how you take herbs. Extracts taken under the tongue offer higher bio-availability and rapid onset of effect. I found the Ashwagandha tincture to be a superior form of taking the plant and reaping the full benefits. The tincture delivers an almost instant calming effect and the results are consistent unlike oral administration methods. Check out the full review of the tincture here.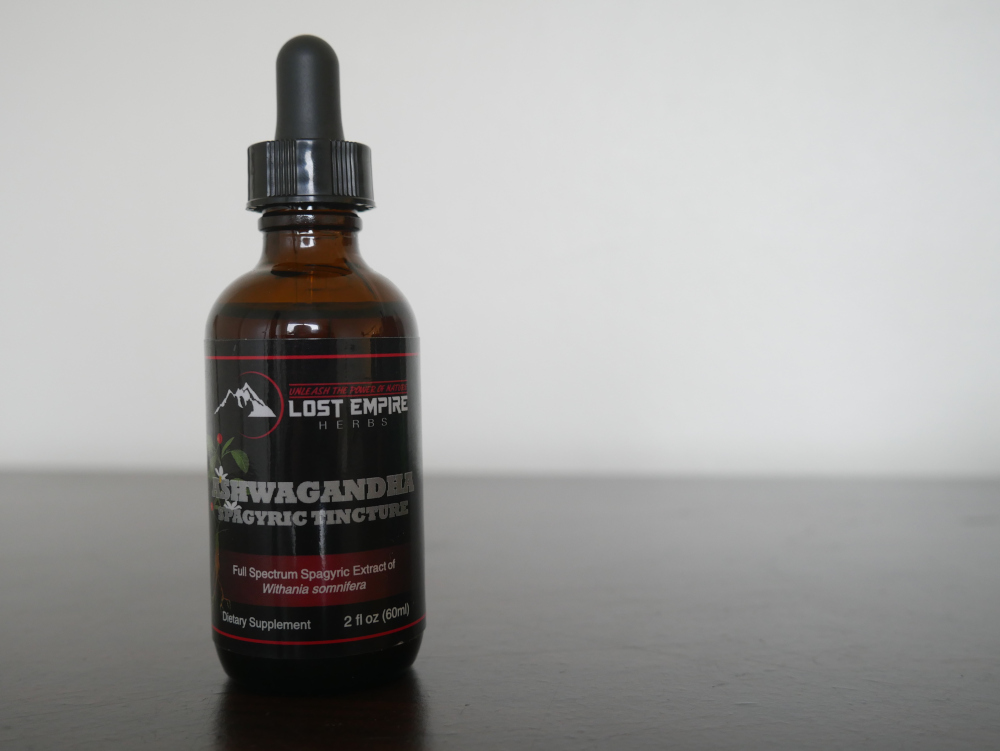 Black Maca – This stuff makes you horny and sometimes irritable when you take too much. As far as boosting libido is concerned, Black Maca is second to none. Science has yet to discover HOW Maca works to increase sex drive but one thing is for certain – the plant simply works. You can easily read hundreds of reports online attesting to the power of Maca. My only recommendation is make sure you have a girlfriend or significant other as a release – this stuff boosts sex drive to relentless levels. If you're struggling with libido it's the herb I would recommend first. Full review here.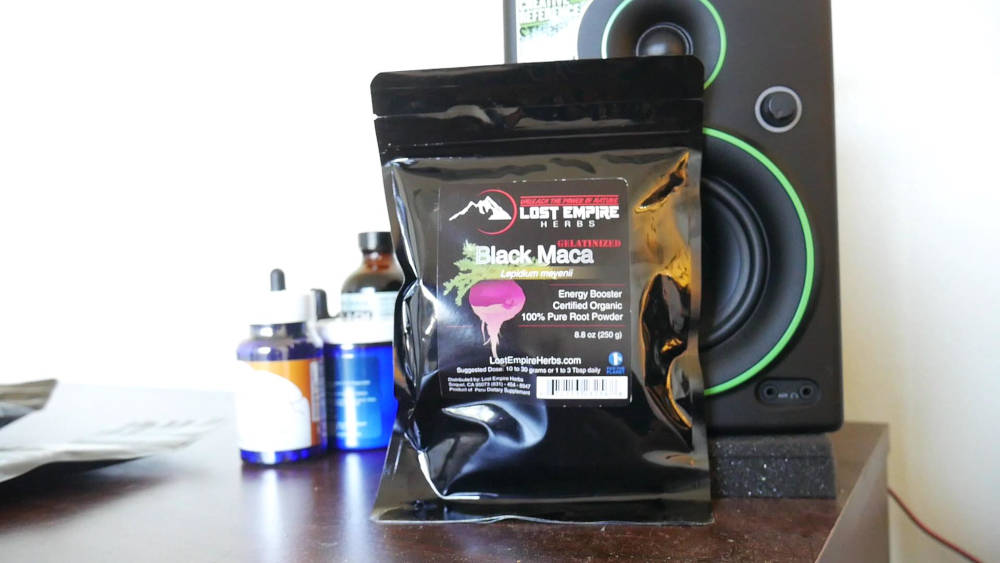 Goji Berry – I did not experience any acute effects from Gojo berry. In terms of nutrition it's loaded with vitamin C and boasts a high amount of antioxidants. I assume it's supporting my overall needs. I throw it into smoothies because it tastes absolutely fantastic. Focusing on superfoods makes sure your body is getting the full range of vitamins and minerals it needs. Between the Goji Berry, Pine Pollen, and Maca, you're covering a lot of nutritional bases. If you eat a standard western diet you are no doubt lacking in crucial vitamins and minerals. Taking superfoods is an easy way to support and maximize overall health and brain function. Just throw them all into a smoothie and be good to go. Fast, easy, nutrition.
Shipping
Shipping was fast. I placed my order and received everything in 3 days.  Orders over $100 dollars qualify for free shipping. Everything ships out of their warehouse in California so the closer you are to the golden state the faster you will get your shipment.
Prices
This stuff is pricey for sure. I don't mind spending money on things that work though. Overall I found most of the products very effective and high quality, particularly the Ashwagandha tincture.
Conclusion
I can recommend Lost Empire Herbs if you're looking to round out your supplement arsenal with a few powerful plant based compounds. The company is solid.
Join up for exclusive giveaways!
Enter your email address to qualify for my monthly nootropic giveaways