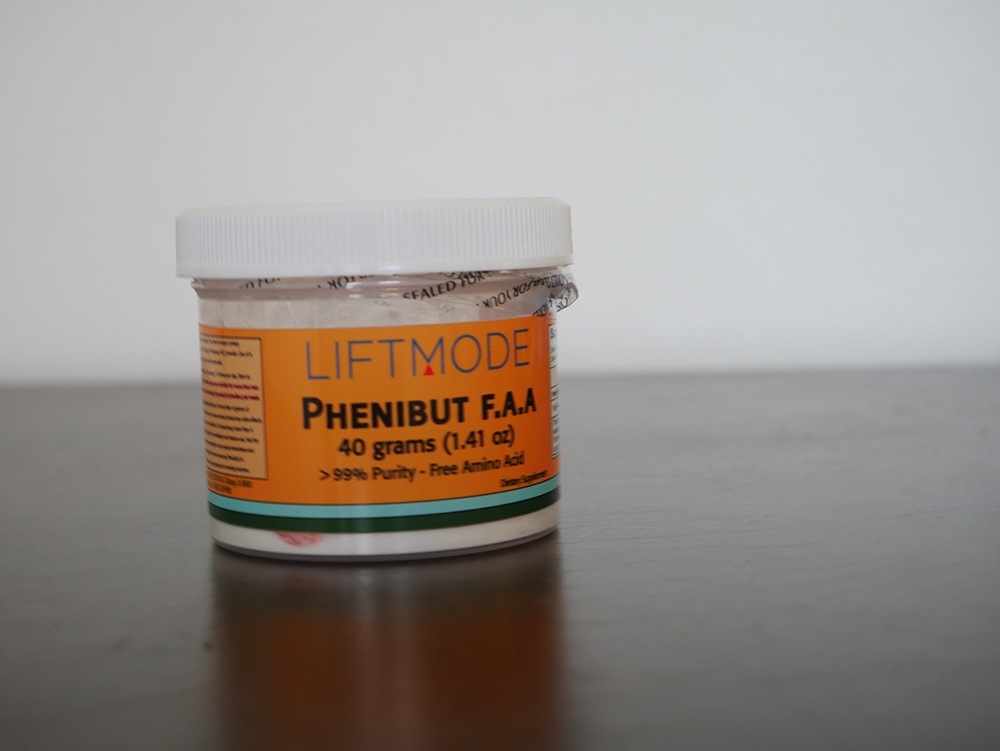 In this post I'm going to discuss my experiences using both Phenibut HCL and FAA from Lift Mode. Perhaps you're ready to pull the trigger on getting some Phenibut for yourself but you want the best, and you're wondering if Lift Mode is a decent vendor.
The thing I struggled with the most when I first got in to Nootropics was finding reliable vendors for all the things I wanted to try. My first introduction to Nootropics was through a company called Peak Nootropics. I ordered a few things from them most notably Piracetam. In fact, the massive sack of Piracetam I bought from them lasted me years!
I then went on to discover Nootropics Depot who I later learned was basically the standard of the industry. They had almost every Nootropic under the sun.
When I discovered Phenibut I noticed they only stocked Phenibut HCL capsules. I was looking for Phenibut FAA in powder form. I had heard people were finding greater success with this particular version of Phenibut. It was on some random Forum where I first heard about Lift Mode.
I tried their Phenibut FAA powder and never looked back.
Lift Mode Phenibut FAA
Lift Mode stocks a number of various compounds but they are mostly known for their Phenibut FAA. The quality of their Phenibut is glorious and I would not imagine buying Phenibut anywhere else. I have gone through a number of Phenibut HCL bottles from Nootropics Depot, but nothing compares to the Phenibut FAA powder from Lift Mode. As a consumer of Phenibut I've purchased numerous times from Lift Mode and the product has always been consistent.
Phenibut FAA powder has the consistency of cooking flour and best suited for sublingual administration (under the tongue.) The chemical structure of the compound makes it difficult to break down in the stomach and it does not dissolve easily into water. Generally, consumers of Nootropics will mix their powders into a glass of juice or other beverage of choice.  This works with many Nootropics but Phenibut FAA is not one of them. The powder will simply float on top of the liquid and refuses to dissolve. The taste however is highly palatable. I take my dose straight under the tongue and allow it to fully dissolve. Taking Phenibut with this method allows the compound to absorb quickly into the blood stream.
Phenibut FAA is my favorite form of the compound although there is another version called Phenibut HCL.
Lift Mode Phenibut HCL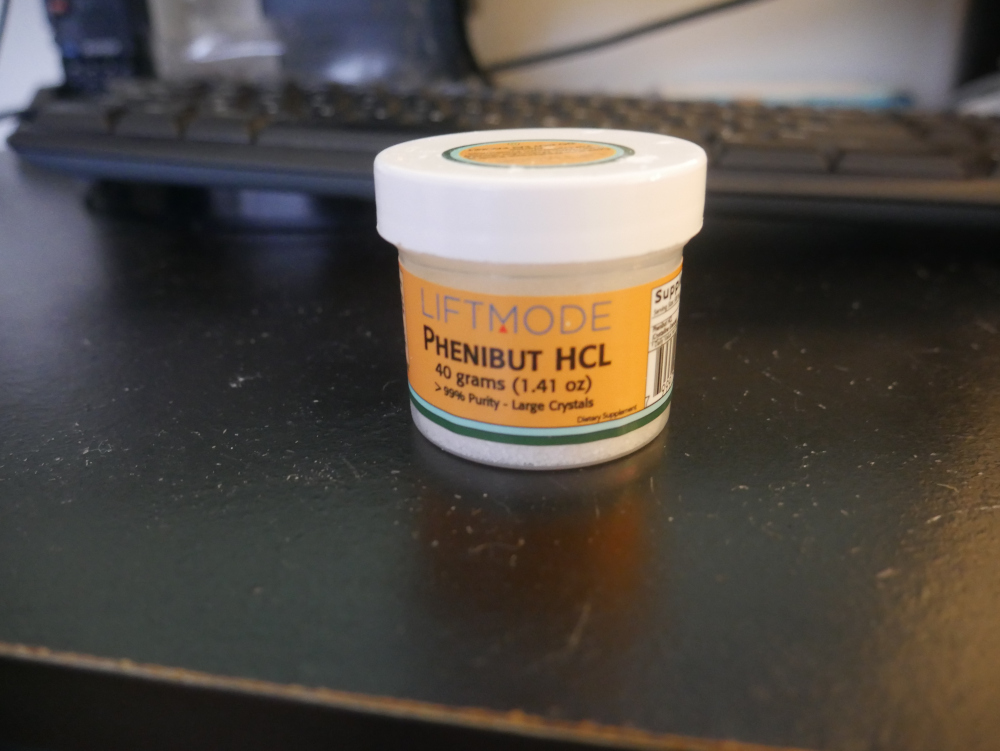 Phenibut HCL is Phenibut with a hydrochloride salt component. This slightly altered chemical structure allows the compound to easily dissolve into water and break down in the stomach. The HCL powder looks more like sugar but don't let that fool you – Phenibut HCL tastes downright bitter and acidic. The upsides to Phenibut HCL is it mixes easily into water and you can take them in capsule form. Phenibut HCL is also cheaper.
Phenibut HCL vs FAA
The main differences between Phenibut HCL and FAA are the routes of administration. HCL can be mixed into water or taken in capsules. FAA does not easily break down so must be taken sublingually. HCL is also less pure than FAA. Even in its most pure form HCL contains only 83% Phenibut by weight. Phenibut FAA can achieve 99.5% purity levels. This makes it a more efficient compound and you need less powder to achieve results. Some people do not want to take powder under the tongue, or they do not want to deal with powders at all. In these cases they opt for Phenibut HCL capsules. However, serious consumers of Nootropics do not shy away from powders and Phenibut FAA is considered the gold standard.
Discount Code
Lift Mode was cool enough to provide me with a discount code for all my subscribers. Click here to get an instant 15% off your order!
Conclusion
Lift Mode receives the Gonootropics golden seal of approval as a reliable Nootropics vendor. Having tested and consumed their product consistently I do not hesitate to recommend them to people looking for high quality Phenibut.
Check out my new course Phenibut Unhinged for a complete guide to using Phenibut for things like social anxiety, and using the compound safely for the long term. It's a total complete guide to Phenibut.
Thanks for reading!
Join up for exclusive giveaways!
Enter your email address to qualify for my monthly nootropic giveaways